Discover the Best Wine Tourism Spots in Oceania
Wine tourism is a trend that has been gaining popularity worldwide. And why wouldn't it be? It's the perfect blend of culture, history, and of course, wine! Oceania, with its picturesque landscapes and thriving wine industry, has some of the most exquisite wine tourism spots in the world. In this article, we'll take a journey through the best wine tourism spots in Oceania and explore what makes them unique.
Why Oceania is the Perfect Destination for Wine Tourism?
Oceania also referred to as Australasia, comprises Australia, New Zealand, and the Pacific Islands. With its diverse terroirs, the region is ideal for cultivating a variety of grape types. The abundant sunshine, warm climate, fertile soil, and diverse geography combine to yield an exceptional medley of flavors in Oceania's wines.
The wine culture in Oceania has a rich historical foundation, with vineyards that trace their origins to the 1800s. These renowned wineries not only craft exceptional wines but also offer awe-inspiring landscapes, enchanting accommodations, and exquisite culinary experiences.
Top Wine Tourism Spots in Oceania
Let's take a closer look at the top wine tourism spots in Oceania.
Marlborough, situated in New Zealand's South Island, is the largest wine region, responsible for over 75% of the country's wine output. Renowned for its exceptional Sauvignon Blanc, the region also produces superb Chardonnay, Pinot Noir, and Riesling. With its picturesque scenery adorned with vineyards, olive groves, and fruit orchards, Marlborough captivates wine enthusiasts as a must-visit destination.
Barossa Valley, Australia
Barossa Valley, with its roots dating back to the 1840s, stands as one of Australia's oldest wine regions. Renowned worldwide, the region excels in producing exceptional Shiraz varietals. It proudly hosts iconic wineries like Penfolds and Wolf Blass. Combining a rich heritage, breathtaking landscapes, and a vibrant culinary scene, Barossa Valley emerges as an irresistible destination for wine enthusiasts.
Hunter Valley, just a two-hour drive from Sydney, stands as Australia's oldest wine region, dating back to the 1820s. This captivating region is renowned for its Semillon and Shiraz varieties, while also boasting excellent Chardonnay and Verdelho wines. Nestled among picturesque rolling hills, the vineyards offer breathtaking panoramas. With charming country towns, luxurious accommodations, and exquisite dining options, Hunter Valley becomes the cherished destination for wine enthusiasts seeking a delightful blend of nature, culture, and gastronomy.
Central Otago, New Zealand
Central Otago, situated in New Zealand's South Island, holds the distinction of being the world's southernmost wine region. Renowned for its exceptional Pinot Noir, Central Otago produces some of the finest in the world. The vineyards are nestled in a rugged, mountainous landscape, providing awe-inspiring vistas. Adventure-seekers will find an array of outdoor activities, including skiing, hiking, and cycling, making Central Otago a popular destination for those yearning for both exceptional wine and thrilling adventures.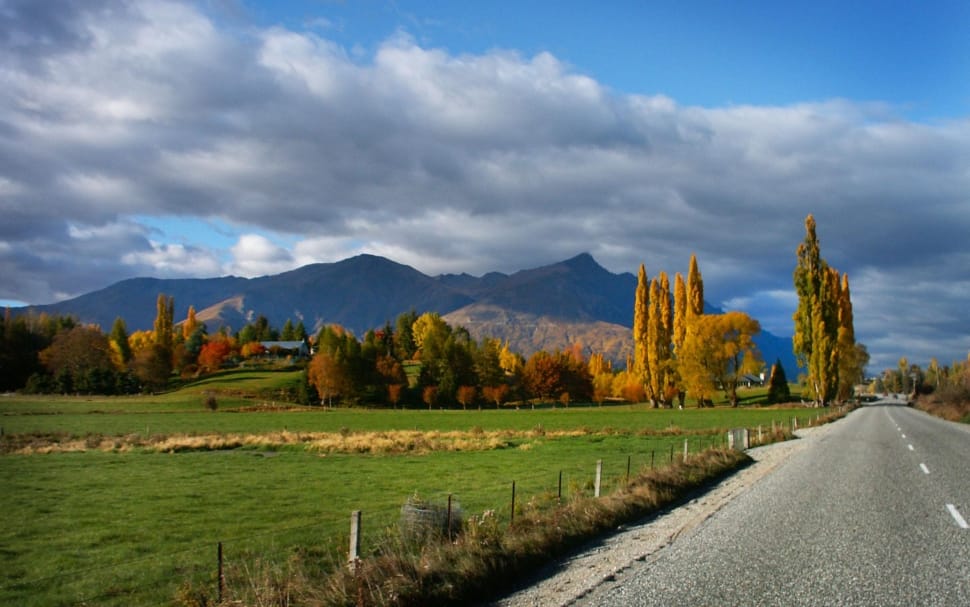 Yarra Valley, a wine region celebrated for its exceptional Pinot Noir, Chardonnay, and sparkling wines, conveniently sits just an hour's drive from Melbourne. The vineyards, nestled among rolling hills, offer captivating vistas of the surrounding landscape. Families can partake in a variety of activities, such as hot air ballooning and wildlife watching. With its proximity to Melbourne and abundance of attractions, Yarra Valley emerges as a popular destination for both wine enthusiasts and families seeking an unforgettable experience.
Margaret River, Australia
Margaret River, situated in Western Australia, emerges as a dynamic wine region, gaining recognition for crafting some of Australia's finest wines. Celebrated for its Cabernet Sauvignon and Chardonnay, Margaret River also excels in producing exceptional Shiraz and Semillon. The region's allure extends beyond wine, with its pristine beaches, towering forests, and breathtaking vineyards enchanting both wine enthusiasts and nature lovers. Margaret River beckons visitors with a harmonious blend of stunning landscapes and exquisite wines, creating an irresistible destination for those seeking a memorable experience.
Waiheke Island, New Zealand
Waiheke Island, a short ferry ride from Auckland, captivates visitors with its world-class vineyards and breathtaking beaches. The island boasts an array of wines, including Cabernet Sauvignon, Merlot, and Syrah. Nestled within a stunningly beautiful landscape, the vineyards offer mesmerizing views of the ocean and countryside. Adventure-seekers can partake in hiking, fishing, and kayaking, as the island provides ample opportunities for thrilling activities. Waiheke Island emerges as a sought-after destination, blending exceptional wines, stunning scenery, and thrilling adventures for an unforgettable experience.
Hawke's Bay, situated on New Zealand's North Island's east coast, stands as the country's second-largest wine region, contributing over 10% of its wine production. This region is renowned for its Cabernet Sauvignon, Merlot, and Chardonnay, while also producing excellent Sauvignon Blanc and Syrah. Hawke's Bay's picturesque landscapes, inviting wineries, and vibrant art scene attract wine lovers and culture enthusiasts alike. With its captivating blend of natural beauty, exquisite wines, and thriving artistic community, Hawke's Bay emerges as a cherished destination for those seeking a delightful fusion of taste, culture, and inspiration.
Tasmania, nestled as Australia's southernmost state, may be small in size but has earned a prestigious reputation for crafting some of the nation's finest wines. Celebrated for its Pinot Noir and Chardonnay, Tasmania also shines with its excellent Riesling and Sauvignon Blanc. The vineyards, embraced by a breathtakingly beautiful landscape, provide mesmerizing views of the countryside and coastline. With its cool climate and pristine environment, Tasmania entices both wine enthusiasts and nature lovers alike, making it a cherished destination to savor remarkable wines amidst the wonders of nature.
Other Wine Regions worth Visiting
In addition to the above, there are several other wine regions in Oceania that are worth visiting. These include:
Rutherglen, located in the northeast of Victoria, is a small wine region known for its fortified wines. The region is famous for its Muscat and Tokay, which are unique to the area.
Adelaide Hills, Australia
Adelaide Hills, located in the Adelaide region, is a cool-climate wine region known for its Pinot Noir and Chardonnay. The region also produces excellent Sauvignon Blanc, Riesling, and Shiraz.
Waipara, located in the South Island of New Zealand, is a small wine region known for its Pinot Noir and Riesling. The region's unique climate and soil make it ideal for producing high-quality wines.
Granite Belt, located in Queensland, is a small wine region known for its unique climate and soil. The region is known for its Shiraz, Cabernet Sauvignon, and Chardonnay, as well as its alternative varieties such as Verdelho and Tempranillo.
Tips for Planning a Wine Tour in Oceania
If you're planning a wine tour in Oceania, here are some tips to help you make the most of your trip:
Before you plan your trip, do some research on the wine regions in Oceania. Each region has its unique climate, soil, and grape varieties, which can affect the taste and quality of the wines. By researching the regions, you can decide which ones you want to visit based on your preferences.
During the peak season, accommodation in popular wine regions can fill up quickly. To avoid disappointment, you should book your accommodation early. 
Many of the wine regions in Oceania are spread out, and public transport can be limited. Consider hiring a car to make it easier to get around and explore the different vineyards.
If you're new to wine tasting, or just want to learn more about the region, consider taking a wine tour. Wine tours can be a great way to learn about the different grape varieties, winemaking processes, and the history of the region.
Many of the wine regions in Oceania offer delicious local food, which pairs perfectly with the wines. Be sure to try some of the local specialties, such as fresh seafood or artisanal cheeses.
Oceania is home to some of the world's best wine regions, offering stunning landscapes, unique grape varieties, and delicious local cuisine. Whether you're a seasoned wine enthusiast or a curious beginner, a wine tour in Oceania is sure to be an unforgettable experience.